Discover more from The Reputation Algorithm
It's an algorithmic world and we're just living in it. David Erickson examines how digital platforms' algorithms influence and effect how our reputations as individuals and as organizations are perceived.
Spoutible Is The Newest, Friendly Twitter Alternative
Spoutible has an early Twitter vibe and is designed to keep the mis(dis)information and malice out.
In this article:
A Social Media Do-Over

The Importance of a Twitter Alternative

Spoutible's Reputational Signals

Spoutible's Growing Pains

What Makes Spoutible Unique?

Spoutible Features Wishlist

Spoutible Growing Pains

Spoutible Growth Challenges

What I'm Reading

What I'm Watching
---
What if we could start over with social media after all the lessons we've learned about the harm it can inflict on society?
I was so idealistic back in the early days of the internet about its potential.
The potetial for radically reducing the barriers to publishing and finding an audience for those of us who had something to say.

The potential for opening up the civic commons to give a platform to voices that frequently went unheard.

The potential to give more power to the people to hold the powers that be accountable.
But for all the good that social media ushered into the world, inevitably the dark forces exploited its potential for nefarious ends.
We've seen hatred and harrasment flourish via social media.

We've social media empower authoritarians.

We've seen live-streamed slaughter, online radicalization, and democracy undermined via social media.
Ah, what a time that was; the early, more innocent halcyon days of social media.
The Reputation Algorithm is a reader-supported publication. To receive new posts and support my work, consider becoming a free or paid subscriber.
A Social Media Do-Over
Spoutible is a Twitter do-over, run by a human being who actually cares about having a positive effect on society, not by a malignant narcissist with too much money and not enough no.
I recently got access to Spoutible, the new Twitter alternative created by Christopher Bouzy, who created Bot Sentinel.
Bot Sentinel is, according to the website:
…a free non-partisan platform developed to classify and track inauthentic accounts and toxic trolls. The platform uses machine learning and artificial intelligence to classify Twitter accounts, and then adds the accounts to a publicly available database that anyone can browse.
I came across Mr. Bouzy during the Great Twitter Exodus in the wake of the Elon Musk takeover. Here was this guy talking about an app he was creating that would be like Twitter minus the cesspool.
He was holding regular Twitter Spaces sessions where he would have discussions with anyone interested in the app, explaining his plans and answering questions. It was clear he was taking his community's feedback as a serious component of his app development.
It is worth noting that in addition to Mr. Bouzy's credibilty in fighting disinformation and harassment with Bot Sentinel, he is an African American man.
If you are a person of color, you are far more likely to suffer the slings and arrows of racism and hate online.
African Americans have had to fight the hardest throughout our history to enjoy the full blessings democracy has to offer. If you want a social media channel that can't be used to destroy democracy, then those are precisely the people you want to lead the charge.
It is also quite delicious that this guy has been using his Twitter account to crowdsource market research for a Twitter competitor and to tap into the desire for an alternative on the very platform that is driving that desire.
---
Next week, paid subscribers get the first section of Chapter 1 of The Reputation Algorithm about domain name reputation, in which we ask What is a domain?; we examine the domain-buying process; look at domain ownership history's influence on reputation; and discuss IP addresses & bad neighborhoods. Free subscribers can see the Table of Contents here.
---
The Importance Of A Twitter Alternative
Setting aside the many toxic aspects of Twitter, there is still profound value the type of social media channel Twitter offers to the world.
Twitter is a mostly public medium. Unlike Facebook and LinkedIn, which require you to log in to consume the content therein, you can see tweets without having to open an account.
Because of the open nature of Twitter, more than any other social media channel, it serves as the virtual public square.
Twitter, more than any other channel, offers anyone easy access to leaders in government and business, athletes, artists and celebrities, subject matter experts and journalists.
It is were news breaks and is a primary go-to source to follow news.
The Arab spring probably doesn't happen without Twitter. Twitter provides as-it-happens, on-the-ground access to information on events around the world.
And because Twitter sells access to its "firehose" of data to social listening platforms, it provides enormous insight into what people think of current events.
Until it becomes the plaything of a megalomanic, that is.
My point is that society needs a Twitter-like platform; just one without the poison.
The Most Credible Twitter Alternative
I have been trying out all the Twitter alternatives but Spoutible is the one for which I have the most hope as an actual replacement for Twitter.
Here's what it looks like:
The interface is very user-friendly and for migrants from Twitter, will require virtually no learning curve.
First, the basics:
Spouts are the equivalent of tweets

Echos are retweets, which you can do straight up or with a quote

Waves are trending topics

Pods are live audio streams, similar to Twitter Spaces. They are not available yet but are on the development roadmap.
There is currently no native app but the site is responsive to and easy to use on mobile devices.
Spoutible has all the basics you would expect:
Profiles,

Timeline of the spouts and echos of the people you follow,

Notifications,

Private (encrypted) messaging, and

Bookmarks
As you can see from this screenshot, you can spout up to 300 characters at a time with text, emojis, images, gifs, and polls.
You can publish for everyone to see or limit replies to your spout to only people you mention within it (using the @username feature) or to only people you follow.
If you include a URL in your spout, it will prepopulate your spout with the associated image, meta description and link to the page, after which you can delete the URL and reclaim some characters.
You can pin spouts to the top of your profile; yours or anyone else's.
Spoutible's Reputational Signals
It should come as no surprise that what interests me most about Spoutible is its reputation features. As you can see from the screenshot above, there are several options that carry with them resputational signals.
Likes, as they are across other social platforms, are weak reputational signals because they can be interpreted in a variety of ways.
Was the spout Liked as a guesture of support for the author of the spout?

Was the spout Liked as an endorsement of the content?
The intent behind liking can often be vague.
Copying a link to a spout implies intent to share but clicking on the actual Share feature gives you these options:
Obviously, clicks on those icons or on the Copy Link button is a measurable behavior and therefore a much stronger reputational signal than simply copying a link to a spout, since it demonstrates actual sharing behavior.
And that sharing behavior implies the sharer sees value in the content. The same dynamic goes for echos and quote echos.
Pins and bookmarks are an even stronger reputational signal because it demonstrates the pinner thinks the content is valuable enough to save.
Such engagement with content with a given user of Spoutible will accumulate over time and presumably will factor into a reputation score for that user. That, coupled with followership, could factor into visibility algorithms for that users' content.
Conversely, the Report Spout and Block User features can send negative reputational signals. But similar to Likes, those signals can be vague.
People can report spouts because they have delicate sensibilites or because the content offends their ideological worldview, even if the the content isn't inherently egregious.

Similarly, people can block users for the same reasons.
If a given user's content is consistently reported by a wide variety of people, it is more likely to effect that user's reputation algorithm negatively. Same goes for blocking.
What Makes Spoutible Unique?
But the other social channels have these features. What makes Spoutible unique?
Did you notice the little trashcan icon in the screenshot of the spout earlier? That shows the number of replies to a spout that have been deleted.
If your replies to other people's spouts keep getting deleted across a wide variety of spouts and users, then that's probably a negative reputational signal that will accrue to your account.
There is also a trust indicator built into each user account that is designed to keep people on their best behavior and filter out bad faith actors.
That's the account scoring system Bouzy designed for his Bot Sentinel tool. It is described this way:
We rate accounts based on a scoring system from 0% to 100%, the higher the score the more likely the account is engaging in nefarious activities. We analyze several hundred tweets per account, and the more someone engages in behavior that is violating Twitter rules, the higher their Bot Sentinel rating is.
This is what it looks like in the Bot Sentinel dashboard:
Bouzy is building that scoring system into Spoutible. Each spout includes a blue label announcing that user's trustworthiness score according to Bot Sentinel.
Spoutible describes the score this way:
As you use Spoutible and interact with others, Botsentinel analyzes your behavior. Most users have "Normal" scores, but certain accounts can be problematic or disruptive. Spoutible has a setting that allows you to automatically block these types of accounts. This gives everyone an incentive to behave in a civil manner and will improve the Spoutible experience for everyone.
Spoutible Growing Pains
Part of what contributes to Spoutible's "early Twitter" vibes is, as is the case with many new platforms, its growing pains.
First of all, the reason people don't leave Facebook is because all their freinds are on Facebook. You open up an account on a new social platform, you either have to convince your existing friends, family and colleague to join that new platform (a heavy lift) or you need to make friends on the new platform.
And that takes an investment of time, a commodity few people have much of these days.
The biggest growing pain issue with all new platforms, though, is the technology's scalability especially when there is a sudden wave of new users. And that is why Spoutible is metering out access.
Even so, I recently encountered a 500 server error on the platform which is almost always a frustrating experience but in this case, it was a charming one because it reminded me of early, carefree Twitter.
There was a brief period, too, where the site was very slow to repsond but I was impressed with how quickly that issue was resolve after a day or two. And now the site is lightening fast.
And then there are the occassional minor bugs:
Spoutible Features Wishlist
There are features that Spoutible currently does not have.
You can't upload video yet though that is promised. That feature in particular clearly presents some bandwith challenges, you can understand it taking time to roll out.
Another feature that is missing is Lists, which is an especially valuable tool to use in Spoutible's infancy while everyone is still growing their followership.
Adoption will be far less likely (and useful) if Lists are introduced after people have accumulated thousands of followers. No one wants to go back and categorize that number of followers into useful lists.
I loved Twitter lists and used them extensively but the one glaring omission with Twitter lists was the ability to search only the tweets of members of that list.
I also really liked audio tweets, a feature Twitter introduced briefly and then took away.
I am not at all surprised that Spoutible does not have an analytics dashboard at this stage where focus is rightly on growing the user base and improving the user experience. I expect that will come with time.
Spoutible Growth Challenges
Spoutible is off to a great start.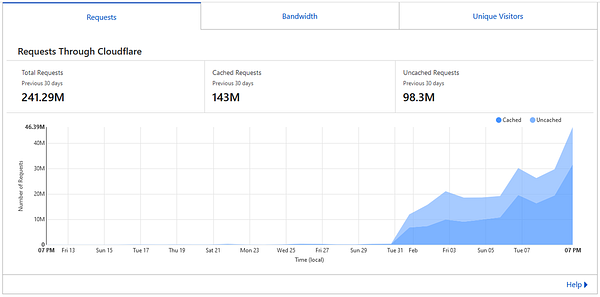 But if it is to become the Twitter alternative I hope it does, it will need evangalism from professional athletes, celebrities, business and govermental leaders, journalists and influencers.
Despite Twitter's downward spiral, watch any talking head news show and you'll hear reporters citing tweets. Until they are citing Spouts, it won't replace Twitter.
Obviously, paying for technical infrastructure and growth will be a challenge. Right now, you cannot advertise on Spoutible and the user data the platform is generating will not be enough to entise the social listening platforms to pay for access to a data firehose. Right now, Bouzy is relying on donations and apparently his own funding.
One milestone to watch for, though, will be when social media management tools integrate scheduling features for spouts.
If you join Spoutible, give me a follow; I have a feeling this may be where I'll be spending a lot of my time online.
What I'm Reading
BoingBoing - In this video, attorney Jake Watson breaks down the arguments in the lawsuit and compares them to related lawsuits and court decisions. He thinks the AI art companies have a good fair use argument for using copyrighted images in its training data. The 16 minute video is well worth the time to understand the pending legal issues AI companies face over copyright infringement claims.
Vice - For a while now, machine learning experts and scientists have noticed something strange about large language models (LLMs) like OpenAI's GPT-3 and Google's LaMDA: they are inexplicably good at carrying out tasks that they haven't been specifically trained to perform. It's a perplexing question, and just one example of how it can be difficult, if not impossible in most cases, to explain how an AI model arrives at its outputs in fine-grained detail. The fact that researchers are trying to figure out what AI is doing screams for a National Algorithm Safety Board.
Roald Dahl - Then suddenly, he was struck by a powerful but simple little truth, and it was this: that English grammar is governed by rules that are almost mathematical in their strictness! Given the words, and given the sense of what is to be said, then there is only one correct order in which those words can be arranged. No, he thought, that isn't quite accurate. In many sentences there are several alternative positions for words and phrases, all of which may be grammatically correct. But what the hell. The theory itself is basically true. Therefore, it stands to reason that an engine built along the lines of the electric computer could be adjusted to arrange words (instead of numbers) in their right order according to the rules of grammar. Give it the verbs, the nouns, the adjectives, the pronouns, store them in the memory section as a vocabulary, and arrange for them to be extracted as required. Then feed it with plots and leave it to write the sentences. Back in 1954, Roald Dahl of Charlie and The Chocolate Factory fame, predicted ChatGPT in his short story, "The Great Automatic Grammatizator."
New York Times - In a shaky advertising market in an uncertain economy, ads that few people want to see suddenly seem to be everywhere…Advancements in digital advertising technology were meant to improve users' experience. People interested in shoes are intended to get ads for sneakers and loafers, and not repeated pitches for courses teaching seduction techniques. And the technology is supposed to filter out misleading or dangerous pitches. But lately, on several platforms, the opposite seems to be happening for a variety of reasons, including a slowdown in the overall digital ad market. Digital advertising, in the hands of skilled advertisers, is a win/win for consumers and advertisers alike. The targeting features allowed advertisers to create hyper-relevant campains that were helpful to consumers. Crap ads from unsophisticated advertisers has always been a problem. But because bad actors have exploited that targeting for ill purposes has caused ad platforms to pull back on hyper-targeting options. That has a lot to do with feeds filled with crappy ads.
Engadget - Elon Musk may have to think of a lot more ways to make Twitter Blue appealing to potential subscribers if he wants the subscription service to be a major source of revenue. According to The Information, only 180,000 people in the US have been paying for a Twitter subscription by mid-January, and that's apparently around 0.2 percent of the website's monthly active users. The publication said it saw the information on a document, which also revealed that 62 percent of the company's paying users reside in the US. That means Twitter has approximately 290,000 subscribers worldwide. I refer you to my article above.
Ars Technica - Caltech engineer Mory Gharib was poring over the digitized notebooks of Leonardo da Vinci one day, looking for sketches of flow visualization to share with his graduate students for inspiration. That's when he noticed several small sketches of triangles, whose geometry seemed to be determined by grains of sand poured out from a jar. Further investigation revealed that Leonardo was attempting to study the nature of gravity, and the little triangles were his attempt to draw an equivalence between gravity and acceleration—well before Isaac Newton came up with his laws of motion, and centuries before Albert Einstein would demonstrate the equivalence principle with his general theory of relativity. da Vinci is one of my most favorite historical figures. I'm simply blown away and humbled by his brilliance. Pro Tip: Don't buy an audio book for biographies about artists. I made that mistake with Walter Isaacson's biography of da Vinci, which, of course, included many passages discussing his art. It's a much better experience being able to actually look at the works in question!
NBC News - NBC's Sam Brock has the story of a kid reporter who has racked up millions of views by asking football stars some big personal questions that have landed him one very special ticket. Jeremiah is KILLING IT! You want a big ole smile? Click on the link above.
Empire - Basil Fawlty is coming back, folks! Quite resoundingly disproving the commonly made claim that it "couldn't be made in this day and age", the legendary British comedy series Fawlty Towers is gearing up for a contemporary reboot that's set to chronicle the continuing misadventures of everybody's favourite miserly misanthrope. YES!
New York Times - Bob Born, a Pennsylvania confectioner who brought the marshmallow candies known as Peeps to Easter baskets nationwide — and incidentally launched a pop-culture phenomenon in which people consume, dismember, microwave and even dress them up by the millions every spring — died on Jan. 29 at his home in Conshohocken, Pa. He was 98. NSFW 🤣:
What I'm Watching
And: